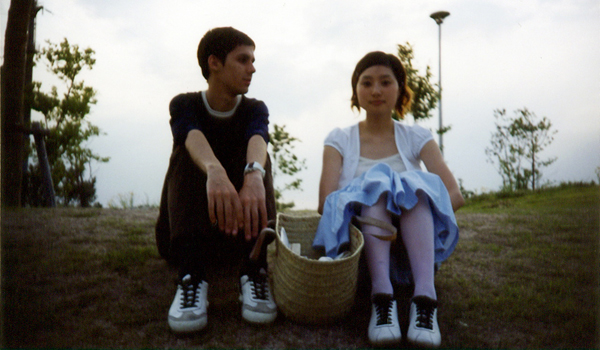 Lullatone
is a Japaness girl and and a white dude (I think from the US...moved to Japan). And I'm assuming they're a couple because they have a really cute baby and make really cute music together. Thanks to my boyfriend for telling me about this band which he described as: "soo pretty, and fucking cute. it's like a kitten is singing to you, with a puppy playing a harp...in heaven."
That should be good enough explanation.
I also thought I should let everyone reading realize I don't only listen to politcal/vegan/sxe/feminist/riot grrl bands (although I FUCKING LOVE THAT SHIT).
I absolutely love "cute-core".
so here's something to fall asleep to or just like makeout and stare at your significant other to.
...Presents The Bedroom Beat
...Plays Pajama Pop Por Vous
Songs That Spin in Circles
Computer Recital
Little Songs About Raindrops
We Will Rock You...To Sleep